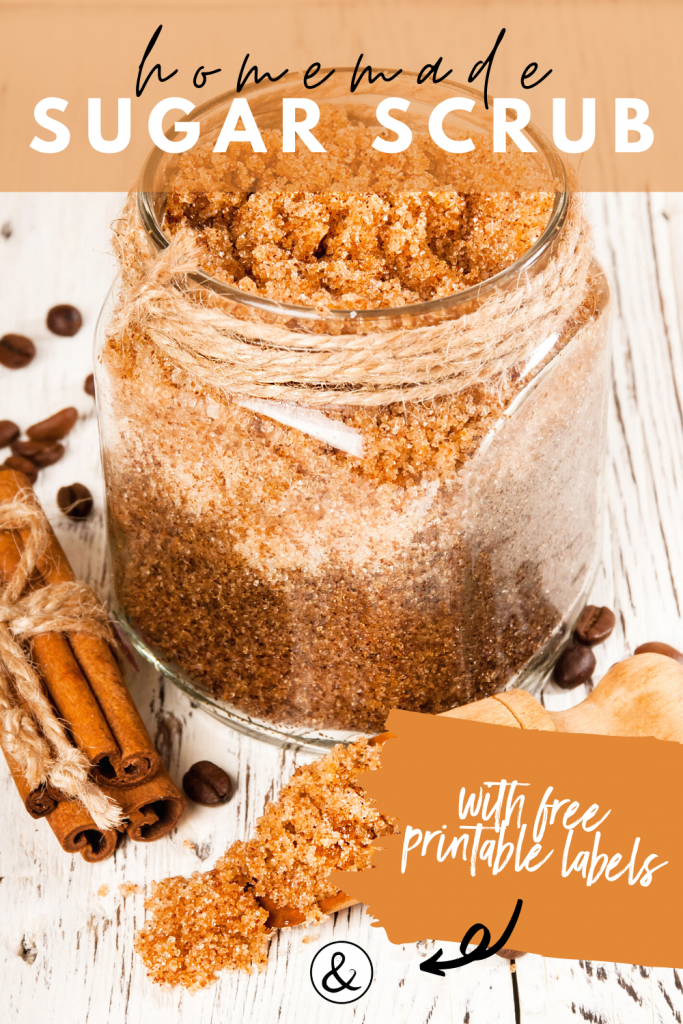 These homemade sugar scrubs with free printable labels are so unique and fun to make! Homemade sugar scrubs are a well-loved gift idea too. Here is my simple 3 ingredient recipe for homemade sugar scrubs. Below you will also find the free printable labels to make these scrub the perfect gift.
I usually make these sugar scrubs every year for holiday gifts. My friends and family keep coming back asking for more, thinking it's some kind of secret because of its amazing skin care results. Truth is, there is no secret here, just simple and natural ingredients that are great for the skin.
I like how you can create your own scents and variations. Sometimes I like maybe a lavender sugar scrub with fine white sugar while other times I prefer making a peppermint and coarse brown sugar scrub for the holidays.
Whichever you choose, you really can't go wrong! Homemade sugar scrubs will also save you a lot of money. With the holidays around the corner, keep these in mind for budget-friendly yet unique gift ideas. Customize them by making your friends and family's favorite scents or add some ribbon around the jar.
Homemade Sugar Scrub Recipe:
Mix equal parts coconut oil and sugar (white or brown, fine or course depending on your preference). I use 1/2 cup of each to fit into an 8 ounce container.
Add 5 drops of your favorite essential oils for every 8 ounces (free lavender, peppermint and lemon labels are below)
Stir and add to a mason jar.
Free Printable Labels For Homemade Sugar Scrubs:
Click Here to get your Free Lavender Sugar Scrub Labels
Click Here to get your Free Peppermint Sugar Scrub Labels
Click Here to get your Free Lemon Sugar Scrub Labels
You might also like this post:
How To Prevent Mold In Homemade Beauty Recipes
Amazon and the Amazon logo are trademarks of Amazon.com, Inc, or its affiliates.