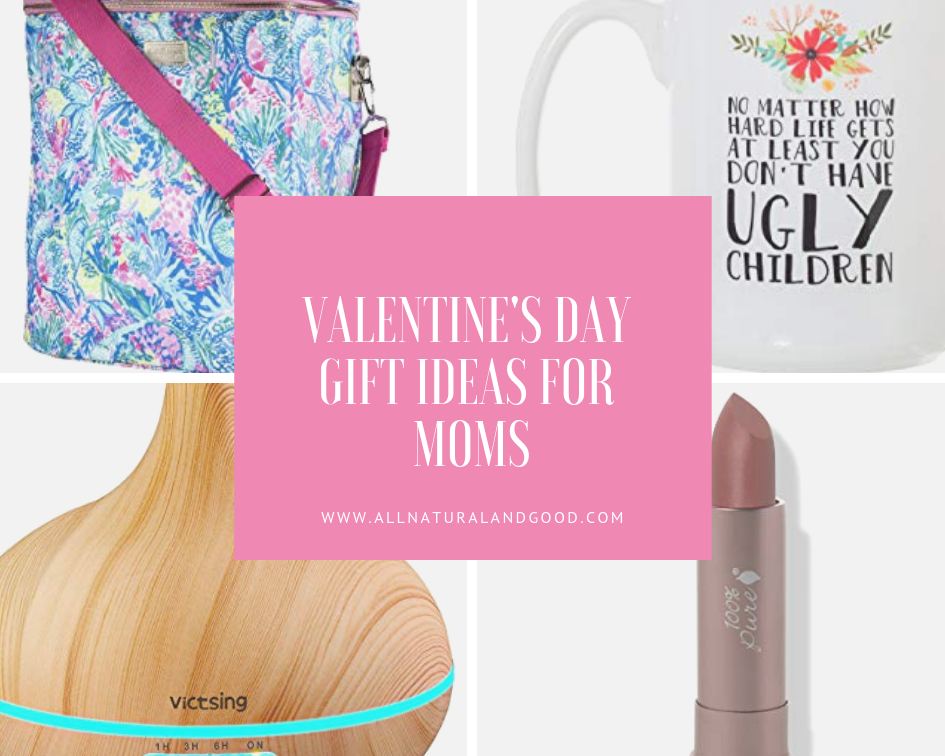 These Valentine's day gift ideas for moms are sure to make her day! These Valentine's day gifts are great for dads too. If you are looking for some unique Valentine's Day gift ideas, check out these great gifts below:
This amazing foot massager!
2. A digital photo frame (because who prints photos anymore?)
3. The best essential oil diffuser ever! Make your home smell like a spa, relax, unwind and even support your health at the same time.
4. An instant pot – because if mom doesn't already have one, she needs one! Quick, healthy meals are a must for busy mamas.
5. This epic coffee mug – no matter how hard life gets, at least you don't have ugly children!
6. This super cute Lilly Pulitzer insulated wine carrier is a mom-must!
7. The best lipstick ever! (and it's all natural)
8. The iRobot – if she doesn't have one, she needs one!
9. A HydroFlask stainless steel water bottle – whether you work out or not, we all need water on the go to stay hydrated all day long!
10. This lululemon backpack – perfect for on-the-go-moms. I use mine as a diaper bag!
Amazon and the Amazon logo are trademarks of Amazon.com, Inc, or its affiliates.