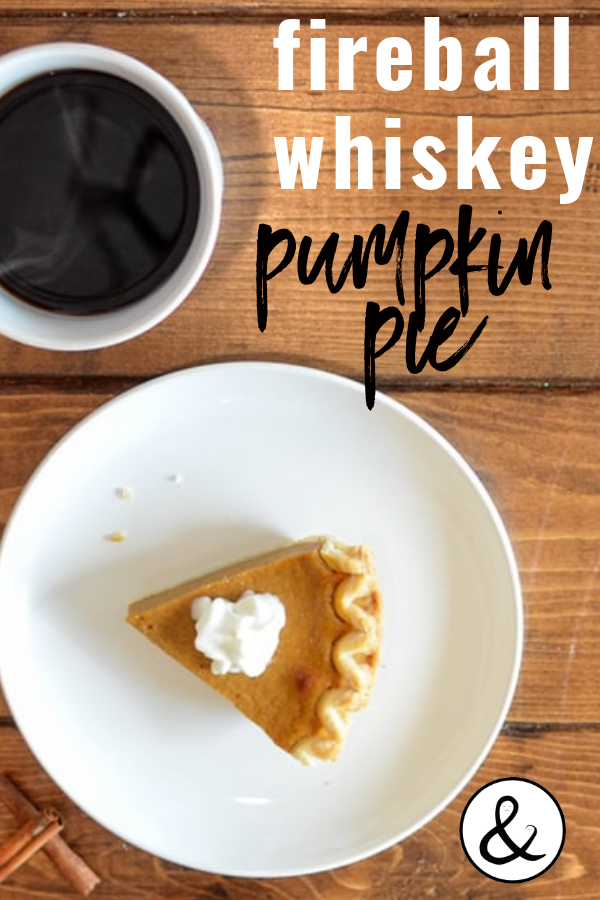 Who loves pumpkin everything? Who loves Fireball cinnamon whiskey? I sure do! For the past six years I have been making my own homemade Fireball cinnamon whiskey at home. This fall, I'm going to use my homemade Fireball cinnamon whiskey and make this Fireball whiskey pumpkin pie using the recipe below.
I have to thank my friend for passing this recipe along to me. She knows I love making my homemade Fireball and I have been wanting to try different recipes using it. I have already made a Fireball old fashioned cocktail and it was amazing!
I love so many things about fall and that includes pumpkin pie. I love being able to make it more unique with a little bit of kick and spice using this recipe. It is really easy to make because you can use pre-made crusts.
Ingredients for Fireball whiskey pumpkin pie:
2 Pie Crusts – homemade or frozen (this recipe is for two 9 inch pies)
1 can Organic Pumpkin
1 1/2 cans Evaporated Milk
4 Eggs
1 1/2 cup Sugar
1 teaspoon Salt
1 teaspoon Ground Ginger
1/2 teaspoon Ground Cloves
6 ounces Fireball Cinnamon Whiskey (find my homemade Fireball recipe here)
Directions:
Preheat oven to 425 degree Fahrenheit
Whisk the eggs
Combine the eggs with the rest of the Fireball pumpkin pie ingredients
Pour mixture into the crusts
Bake for 15 minutes on 425
Reduce temperature to 350 and bake for 35-40 minutes
Add whipped cream and garnish with ground cinnamon
I hope you enjoy this Fireball pumpkin pie recipe as much as I do! Let me know how you like it and if you made any substitutions, additions or changes to make it better. One of these days I will be brave enough to make it using homemade pie crust.
Make your Fireball pumpkin pie with homemade Fireball cinnamon whiskey and use the rest to make Fireball old fashions! Once you enjoy homemade Fireball, you'll never buy store-bought kind again.
Amazon and the Amazon logo are trademarks of Amazon.com, Inc, or its affiliates.