Essential oils for pregnancy, labor and postpartum are a natural way to care for your body during this important time. This post is everything you need to know about essential oils for pregnancy, labor and postpartum care.
Before you read this post, please see our disclaimer at the bottom of this post. This post is written based off my personal experiences and incorporates information from Young Living. Please seek medical advice from a medical professional for essential oil usage because I am not a doctor.
It's no secret that I am obsessed with essential oils! It is my preferred way of taking care of myself and family and keeping us healthy. Essential oils also support our body systems and promote overall wellness.
I have done tons of research over the years and I eventually ended up choosing Young Living essential oils. This post will tell you why I chose Young Living. Young Living is heavily involved with the production of their oils from start to finish (aka "seed to seal"). Young Living essential oils do not use chemical solvents or pesticides. Their oils are rigorously tested to ensure purity, potency and authenticity.
Young Living essential oils are not perfume or cosmetic grade oils that are used solely for topical use. They are 100% pure, therapeutic grade oils that can be used internally, topically and aromatically. They are the only oils I trust, especially when it comes to pregnancy, infants and children.
Please keep in mind, I am not here to discuss medical ailments or disease. Essential oils are meant to support our body systems naturally.
Essential Oils For Pregnancy
I have used Young Living essential oils for all three of my pregnancies. There is a ton of research out there and you may have been cautioned about which oils to use and not use during pregnancy.
These studies caution you about the use of basil, birch, calamus, cassia, cinnamon bark, hyssop, Idaho tansy, lavandin (a hybrid of lavender, but biologically different that is often sold in stores labeled as lavender), rosemary, sage, tarragon, and wintergreen during pregnancy.
Again, do your own research and use essential oils at your own risk. Always use caution and never overdo it. Dilution is also recommended for essential oil use during pregnancy. In most cases, it is best to use essential oils topically and/or aromatically during pregnancy (not internally).
Lavender has a sweet, floral aroma that is soothing and refreshing. Lavender's aroma is great for relaxing and winding down before bedtime; add to bath or diffuse to create a calming and comforting environment. Lavender essential oil may compliment your favorite shampoos, lotions and skin care products. Because it is the most versatile of all essential oils, no home should be without it. Use it for skin irritations, relaxing and balance.
This oil is designed specifically for mothers and babies. It is one of my favorites to use during pregnancy and for infants! Its soft, floral aroma helps calm emotions during pregnancy, quiet troubled little ones, soothe tender skin and enhance a youthful appearance. The essential oils in this blend include – Geranium, Rosewood, Coriander, Palmarose, Lavender, Ylang Ylang, Roman Chamomile, Lemon, Jasmine, and Rose.
DiGize is one of Young Living's exclusive and proprietary dietary supplements that supports the digestive system. This unique blend contains Ginger, Anise, Fennel, Peppermint, Tarragon, Lemongrass, Patchouli, and Juniper essential oils, and includes naturally occurring constituents like menthol, citrol, and zingiberen.
Some people are worried about the use of fennel and peppermint during pregnancy, but I have personally never had an issue and find DiGize to be safe and effective during pregnancy. Again, this is my own personal choice and I am not recommending you use certain oils or not.
Thieves essential oil blend (clove, cinnamon bark, lemon, rosemary and eucalyptus radiata) was inspired by the legend of four 15th-century French thieves who formulated a special aromatic combination composed of clove, rosemary, and other botanicals they used while robbing the dead and dying.
Young Living's one-of-a-kind Thieves blend, crafted in the spirit of that legendary combination, can be found in all of our Thieves products. Thieves supports a healthy immune system and and it includes eucalyptus radiata essential oil, which may help maintain a healthy respiratory system. Cinnamon bark is a controversial oil to use during pregnancy, but I love using Thieves during pregnancy! Do your research and make educated decisions on what you and your doctor feel is safe during pregnancy.
Peace & Calming is a gentle, fragrant blend of Tangerine, Orange, Ylang Ylang, Patchouli, and Blue Tansy essential oils with an aroma that's comforting and freshens the air. Diffuse to create a calming and peaceful atmosphere throughout the home and support emotional well being. Peace & Calming is a must have for every household, especially those with young children.
The name says it all! This essential oil blend contains Copaiba, Lime, Cedarwood, Vanilla, Ocotea and Lavender. It is a natural solution created to combat normal stresses that creep into everyday life.
PanAway has a stimulating aroma and is a popular and original combination of Wintergreen, Helichrysum, Clove, and Peppermint essential oils. It supports a healthy muscular/skeletal system and is ideal to apply topically after exercise, and supports the appearance of healthy skin coloration.
The essential oils in PanAway include naturally occurring constituents methyl salicylate, gamma-curcumene, menthol, and eugenol. Wintergreen is another controversial oil to use during pregnancy, but I couldn't imagine getting through pregnancy without PanAway! Again, do your research and make educated decisions on what you and your doctor feel is safe during pregnancy.
R.C. is an invigorating blend of Myrtle, Marjoram, Pine, Lavender, Spruce, Cypress, Peppermint and three varieties of Eucalyptus essential oils that is relaxing when used in massage. R.C. supports the respiratory system.
This one isn't an essential oil, but an essential oil infused ointment. Rose Ointment protects and nourishes skin with the benefits of mink oil (characteristically similar to the body's natural oils), lecithin, lanolin, sesame seed oil, and essential oils for enhanced effectiveness. Ideal for dry, cracked skin and works particularly well when applied over essential oils. Caution: Not recommended initially for heat-stressed skin.
ClaraDerm Spray helps reinvigorate skin and relieve irritation. Its gentle spray is a blend of nature's most soothing and calming essential oils in a base of fractionated coconut oil. It is especially comforting for stressed skin before and after childbirth. You can make your own ClaraDerm Spray if you prefer.
NingXia Red combines the extraordinary wolfberry superfruit with pure Orange, Yuzu, Lemon, and Tangerine essential oils, along with blueberry, aronia, cherry, pomegranate, and plum juices to deliver a whole-body nutrient infusion.
This powerful formula includes wolfberry, which is touted for its health-supporting benefits, while ongoing research continues to reveal exciting new properties on this ingredient. Enjoy NingXia Red daily to energize, fortify, and revitalize the body and support overall health and wellness, from head to toe.
KEY BENEFITS OF NINGXIA RED:
Sustain energy with the combination of select wolfberries and other superfruits. Contains powerful ingredients which are involved in many antioxidant processes and may help prevent against oxidative stress.
Balanced ingredients make NingXia Red a whole-body nutrient infusion for health and wellness support
Delivers citrus essential oils containing d-limonene, a powerful component in citrus oils.
Halal and Kosher certified in 750ml bottles (Halal Certified in 60 ml sachets)
Powerful formula includes wolfberry which is touted for its health benefits
Essential Oils For Labor
Clary sage essential oil contains natural phytoestrogens. It has a mellow, warm, herbal scent that is uplifting and relaxing. It is used to support female hormonal health and provide stress relief. Please seek medical advice from a medical professional regarding using clary sage during pregnancy.
Jasmine is an absolute (essence) that promotes self-confidence. It has a warm, exotic, floral fragrance that relaxes, soothes and uplifts. Jasmine is beneficial for the skin. It has been used throughout history for romance and attraction and for balancing the feminine energy of the body.
Ylang Ylang essential oil has a rich, pleasing, and romantic floral scent. It provides circulatory support and emotional balance. Diffuse this calming, relaxing and soothing fragrance or massage into the scalp to increase the appearance of healthy, shiny hair.
Frankincense includes the naturally occurring constituent boswellic acid, and has a woodsy, warm, balsamic aroma. It is used for immune support, skin health and spiritual grounding. Diffuse Frankincense during meditation for grounding and purpose. Applying this oil topically may help smooth the appearance of healthy-looking skin, and is excellent to use for massage after activity.
Roman Chamomile has a warm, sweet, herbaceous scent that is relaxing and calming for both mind and body. It is used to relax, for muscle tension and skin health. Its gentleness makes it especially valuable for restless children. Soothing to all types of skin, it is used extensively in Europe in skin preparations. Roman Chamomile is also beneficial when added to massage oil for relief of muscle discomfort after exercise. Roman Chamomile was one of the Saxons' nine sacred herbs.
Or use any of the above oils/products recommended for pregnancy above.
Essential Oils For Postpartum Care
Trauma Life is a calming, grounding blend of therapeutic-grade essential oils (Royal Hawaiian Sandalwood, Frankincense, Valerian, Black Spruce, davana flower oil, Lavender, Geranium, Helichrysum, Kaffir lime leaf extract, and Rose). It is formulated to help release buried emotional trauma resulting from accidents, neglect, the death of a loved one, assault, or abuse as well as relieve stress. Left unchecked, emotionally draining episodes may be at the root of fatigue, anger, and restlessness.
Joy is a delightful blend of Bergamot, Ylang Ylang, Geranium, Lemon, Coriander, Tangerine, Jasmine, Roman Chamomile, Palmarosa, and Rose essential oils that harmonize for a sweet, joyful aroma. It is used to balance emotions and uplift. When diffused, Joy creates a warm, comforting environment and inspires a romantic aromatic atmosphere. Wear Joy as a cologne or perfume to exude an alluring and irresistible fragrance that inspires romance and togetherness.
Fennel essential oil may help maintain wellness, and can be a flavorful addition to savory recipes. It is used for women's health and digestive support. In some cultures Fennel seeds are chewed after mealtime. Fennel includes the naturally occurring constituents trans-anethole and fenchone.
Progessence Plus serum is a pure, harmonizing serum that is designed specifically for women. Along with wild yam and vitamin E, Progessence Plus is formulated with Frankincense, Bergamot, and Peppermint essential oils for optimal results.
Bring relief to stressed skin with a blend of gentle skin-soothing ingredients including lavender essential oil aloe vera. Spray directly onto the affected area and repeat every 10-15 minutes until desired relief is achieved.
Or use any of the above oils/products recommended for pregnancy/labor above.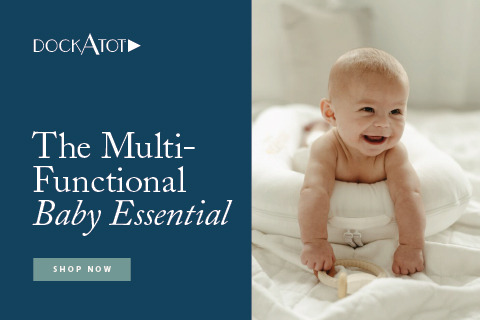 Disclaimer: These statements and the content on this website have not been evaluated by the FDA and are not intended to diagnose, treat, cure or prevent any medical condition or disease. Please be aware of essential oil's proper usage and precautions. Consult a medical professional for medical advice. Some essential oils are not safe for pregnant or breastfeeding women, children or those with medical issues or unusually sensitive skin. Some oils are also sensitive to sunlight. Use essential oils at your own risk. Use of recommendations is at the choice of the reader. This website is not intended to substitute for medical treatment, nor as an alternative to medical advice. This is an educational website. Posts on this website are based off of personal experiences only. I am not a doctor and cannot prescribe oils. I cannot diagnose, treat or cure you.
Amazon and the Amazon logo are trademarks of Amazon.com, Inc, or its affiliates.