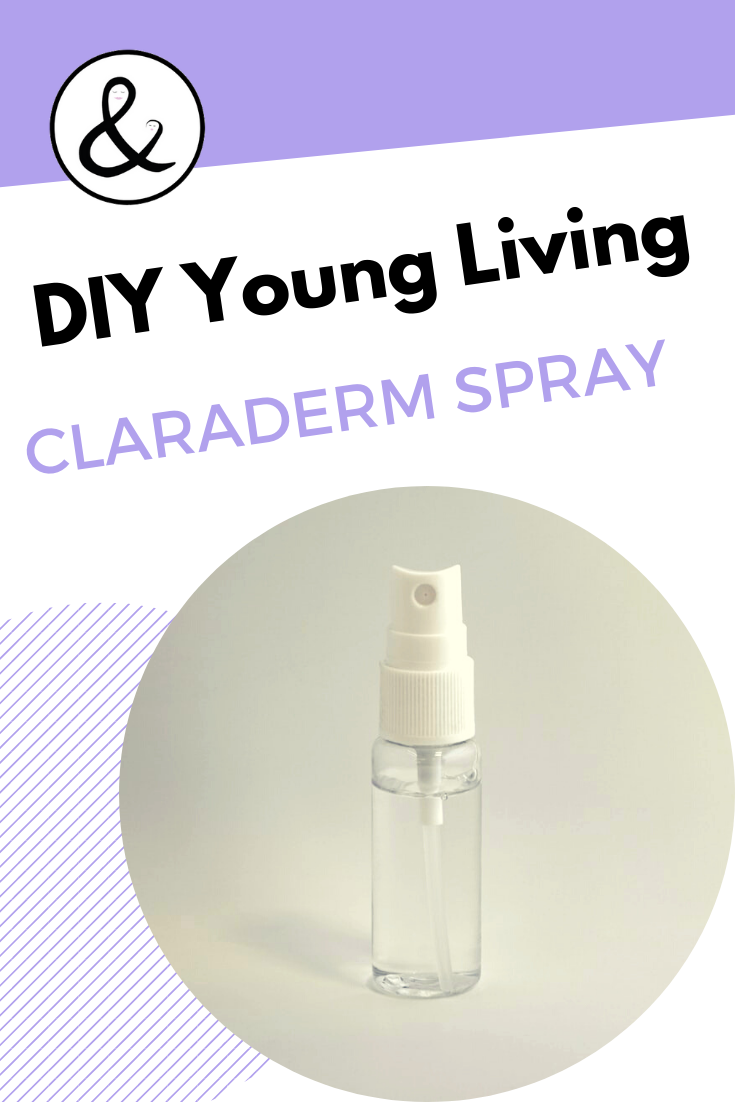 DIY Young Living ClaraDerm spray is so easy to make and it saves you money!
Who loves Young Living's ClaraDerm spray? It is invigorating, relieves irritation, comforts stressed skin before and after childbirth and is really gentle. It is also quite pricey! So below is a recipe to make your own DIY claraderm spray.
Making your own ClaraDerm spray will save you money and is made with all natural ingredients. I loved using my homemade spray for recovering from child birth when my perineal area really needed it the most!
When I first started using ClaraDerm spray I was buying it from Young Living for nearly $100. I decided I should try to make my own using the same essential oils and ingredients they use. I was really happy with how it turned out!
To make DIY Young Living ClaraDerm spray you will need:
Directions:
Add 2 teaspoons of witch hazel to the bottle
Add 2 drops of each essential oil
Top it off with fractionated coconut oil
Shake before use then spray on affected area a few times
You might also like:
Homemade Postpartum Healing Pads
Amazon and the Amazon logo are trademarks of Amazon.com, Inc, or its affiliates.