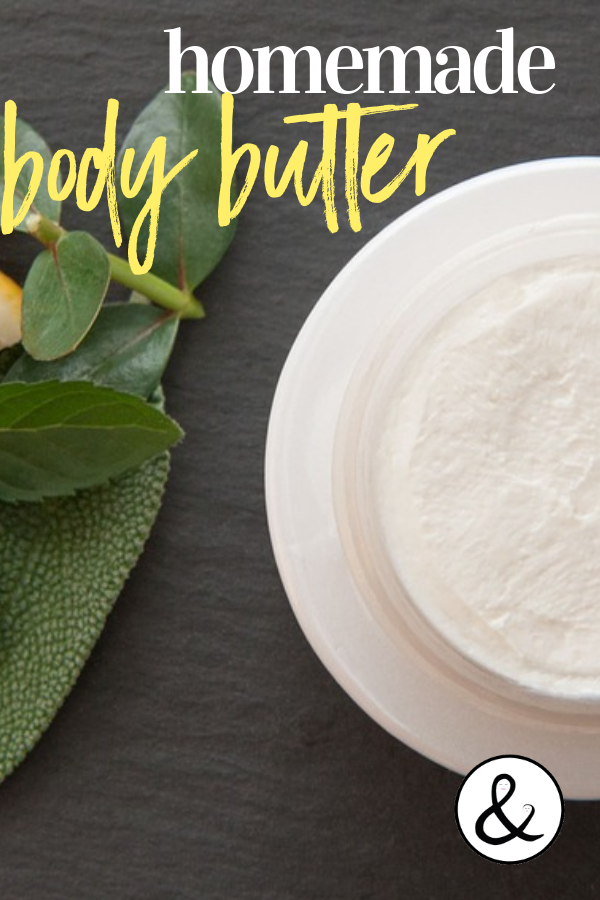 Homemade body butter is really fun and easy to make! Not to mention, it is also all natural and good for your skin. I love body butter in the wintertime or whenever I am in a dry environment. Even a day trip to the mountains can wreak havoc on my skin.
When I am in desperate need of moisturizing my dry skin, I use this body butter on both myself and my kids for quick relief.
This homemade body butter recipe can be made with different natural scents using your favorite essential oils. Making body butter is easy and all you need is a few natural ingredients that you may have already.
I've also found that homemade body butter makes the perfect gift. Make it in bulk and divide it up into mason jars for a unique and affordable gift. Add some ribbon or twine to make it decorative.
You can also whip the body butter using an electric hand mixer if you prefer a fluffier body butter.
What you need:
Directions:
Melt the coconut oil and shea butter in a sauce pan. For quicker melting, you can microwave it in a microwave safe container. If you are using a block of shea butter rather than cream or pellets, you can grate it with a cheese grater to create shavings for easier melting.
Add in the essential oils and stir.
Combine in a glass jar and store at room temperature.
This recipe makes my skin feel so lovely and soft! It's always a good idea to make things like this for yourself so you know exactly what you are putting on your skin.
Amazon and the Amazon logo are trademarks of Amazon.com, Inc, or its affiliates.