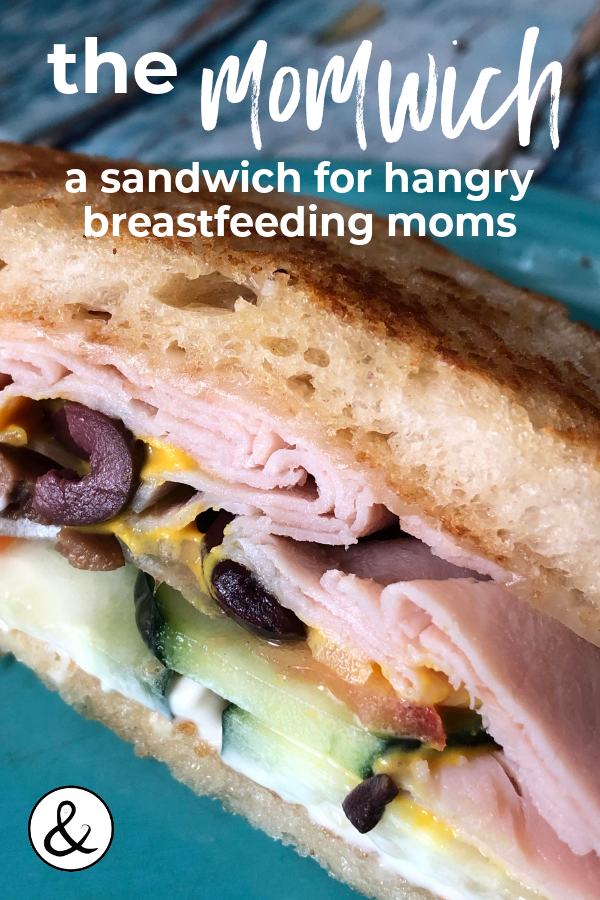 The Momwich is a sandwich created by my husband who knows I get hangry quite often. I ate this sandwich ALL of the time when I was breastfeeding. When you are always hungry, craving everything and need a quick meal whipped up in no time, this was my go to. There are also unlimited sandwich toppings to choose from – just make it the way you like it.
Whether I am running errands and driving my kids to and from school, this is the perfect sandwich to have on the go, pack for an outing or picnic at the park. To be quite honest, it is the best sandwich I have had in a long time. It tastes like it came right from a gourmet sandwich shop or deli.
Especially after not eating deli meat throughout my entire pregnancies, this fulfilled all of my postpartum sandwich dreams!
Here is the recipe for the Momwich:
Sourdough bread
Sliced deli turkey
Sliced mozzarella cheese
Sliced organic tomato
Sliced organic cucumber
Thinly sliced onion
Organic kosher dill pickles
Sliced black olives
Sliced kalamata olives
Organic mayonnaise
Organic mustard (I used yellow, but you can use any kind)
Directions:
Add butter to one side of each slice of sourdough bread.
Place the bread on the panini skillet with butter side down, then stack the ingredients.
Place a slice of bread on top with butter side up facing the top skillet plate.
Use the panini maker according to the directions indicated.
Also check out my favorite quick cook dinner recipes here!
Amazon and the Amazon logo are trademarks of Amazon.com, Inc, or its affiliates.