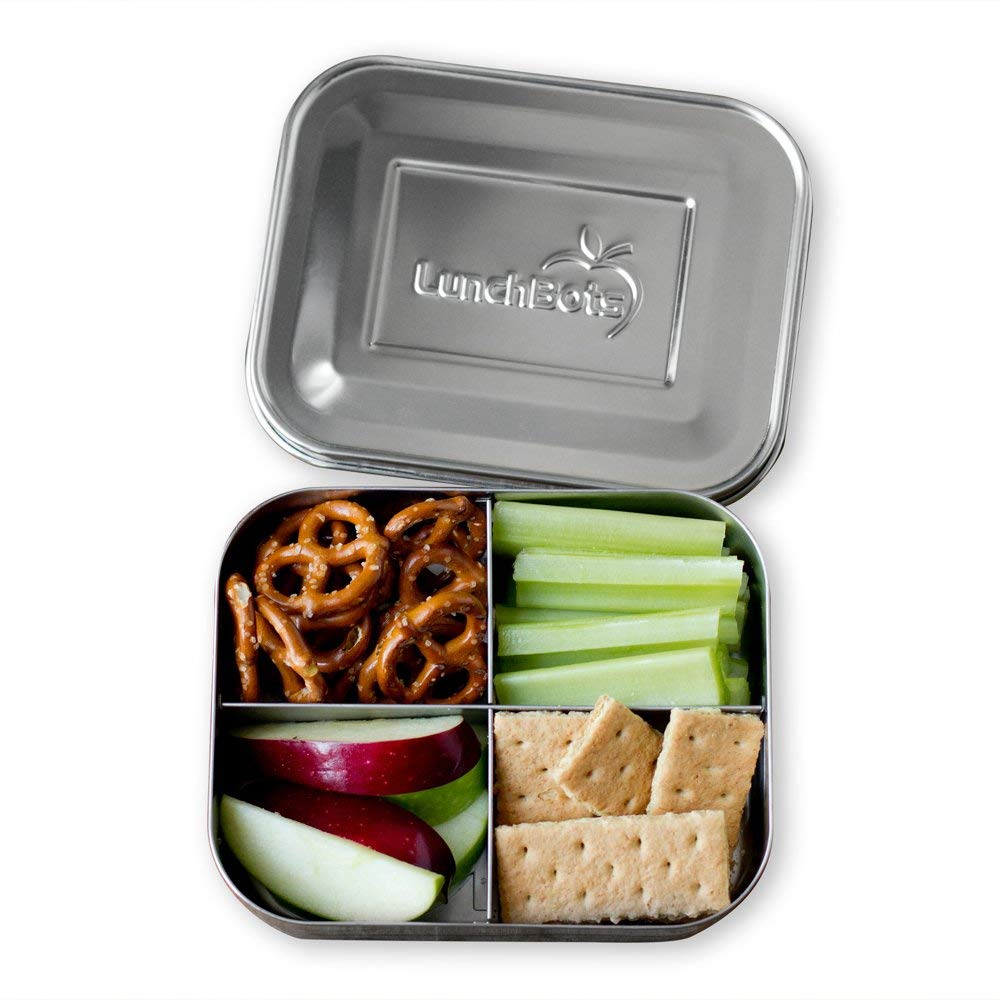 The best bento box for kids is both stainless steel and eco-friendly! With three kids and always being on the go, we go through so many snacks, so many bags, so much trash and waste. I hate being wasteful, using plastic and wasting money on all of these things. I was in search of the perfect healthy alternative to plastic bags for storing snacks and food for my kids.
I'm not into plastic due to the chemicals in them (because let's be honest, there's more harmful chemicals in them besides bpa), so I was on a mission to fine something better. Something that I could wash and reuse and would be healthy for my kids to use.
I LOVE these stainless steel bento boxes
. They have a variety of sizes too!
So, if you're like me and you're searching for the best bento box for kids, look no further! I have had so many people ask me about these, so I felt like I really needed to write a post and spread the word about these amazing snack containers!
They are dishwasher safe, eco-friendly, safe and durable. These are perfect for adults too! They can hold sandwiches, snacks, fruit, veggies, nuts and are also great for portion control and weekly meal prep.
Amazon and the Amazon logo are trademarks of Amazon.com, Inc, or its affiliates.