This post may contain affiliate links, which means I make a small commission that will go towards supporting All Natural & Good.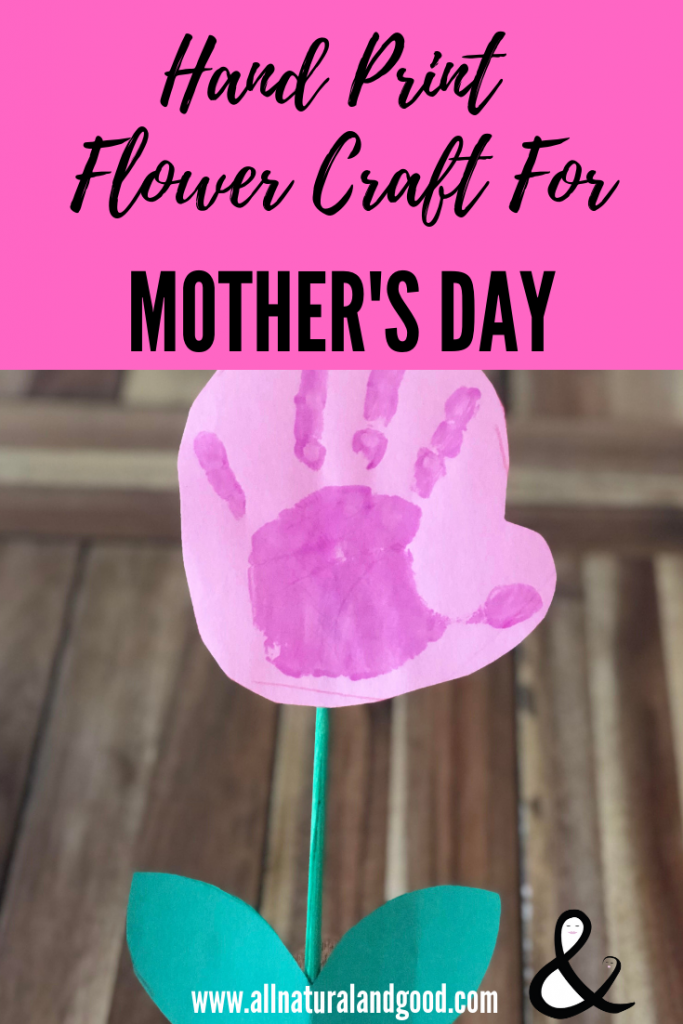 How cute is this hand print flower craft for Mother's Day? Whether you are a teacher, parent, grandparent or babysitter, this is the perfect craft for the kiddos to do and give to that mom in your life.
This Mother's Day hand print flower craft uses a few supplies and is best done with the help of a hot glue gun.
What you need:
Directions:
Paint the wooden dowels with green paint and allow them to dry.
While the dowels are drying, cut out green leaves with construction paper. I used a cookie cutter to make mine since I am not the best artist (pictured below).
Have your child/children make a hand print on a piece of colored construction paper.
Cut out the hand print.
When the dowel is dry, hot glue the leaf to the dowel (flower stem) as well as the hand print.
Optional: Include a cute note or poem on the flower's leaf.