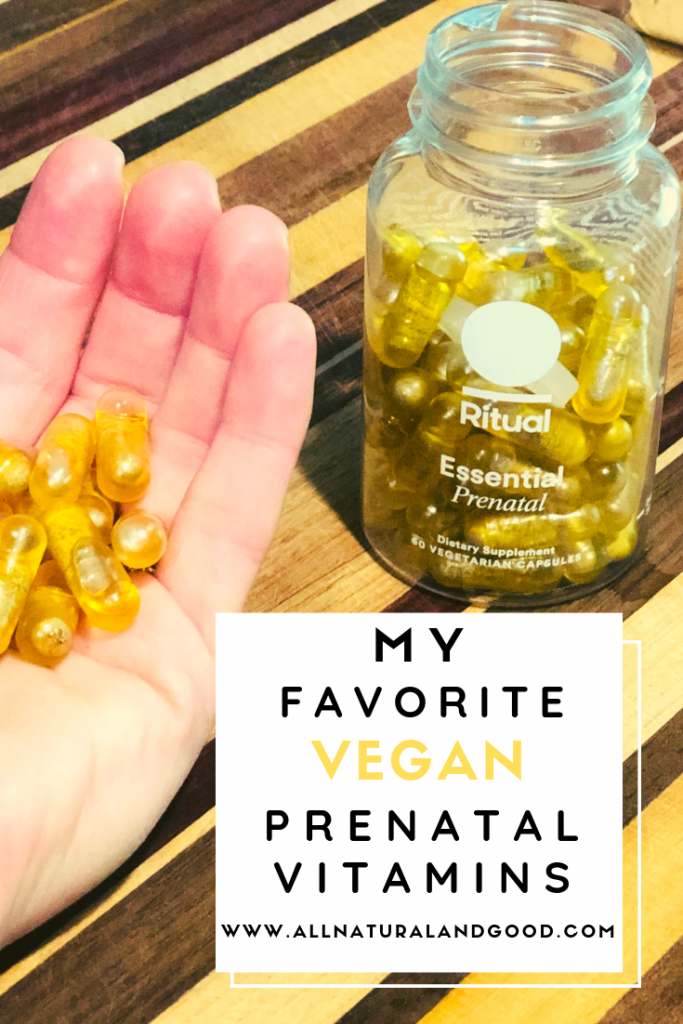 As a Ritual ambassador, I am so excited to announce the product launch of Ritual Essential Prenatal vegan-friendly vitamins! As a breastfeeding mom, this is such exciting news and I have been wanting to learn about Ritual for awhile now. Thank goodness they now have a product that fits my current needs!
Essential Prenatal is perfect for pre-pregnancy, pregnancy and while breastfeeding. Whether you are trying to get pregnant or not not trying, you will be ready when the time comes to make sure your baby gets all the vital nutrients during the earliest stages of development, which is often times before you even realize you are pregnant.
Most women do not find out they are pregnant until after the early and vital stages of fetal development and there are pregnancies that may be unplanned or come as a surprise when you least expect it.
Essential Prenatal is vegan-friendly, tested for purity and contaminants, which checks for heavy metals, allergens and additives. Essential Prenatal tastes and smells great and smaller than many other prenatal vitamins out there that may cause nausea.
Another concern I have when taking prenatals is if it contains enough DHA and if the source of DHA is sustainable and low in mercury. Essential Prenatal contains vegan DHA made from algae. Their vitamin D is vegan as well. I know vegan moms sometimes have a hard time finding a prenatal vitamin, so I love that this is vegan-friendly!
Our FDA standards also allow higher amounts of harmful ingredients than most people desire. Essential Prenatal falls below FDA standards, which is an amazing thing in my opinion! I'd trust these before I trust other big brands out there.
Amazon and the Amazon logo are trademarks of Amazon.com, Inc, or its affiliates.