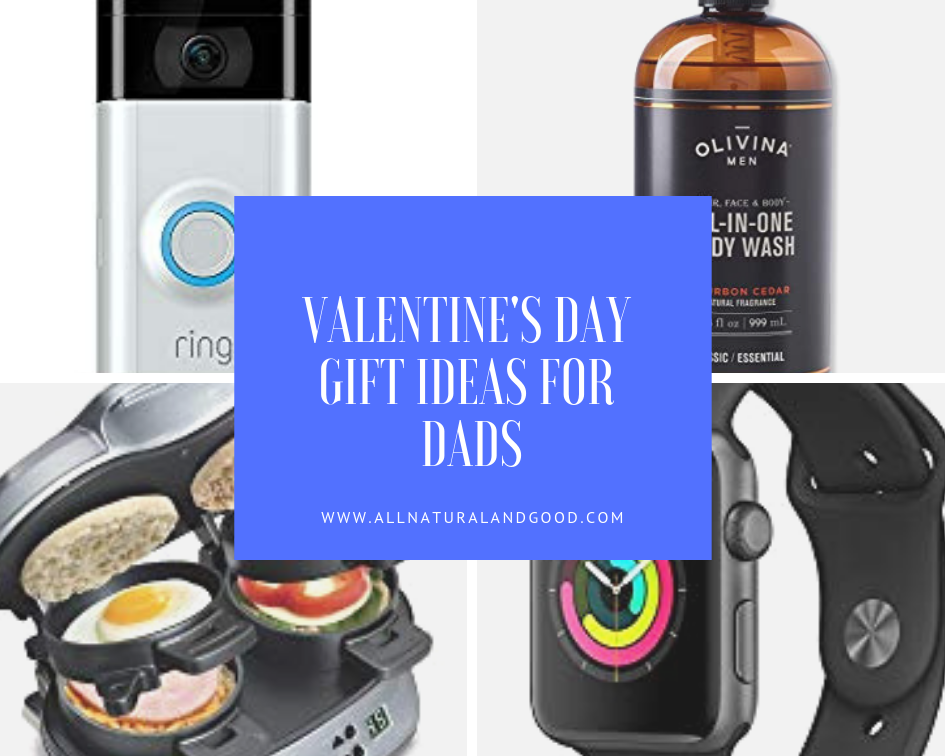 Do you need some Valentine's day gift ideas for dads? Here are some unique ideas that may even be great for moms too!
This all natural all-in-one body wash scented with masculine essential oils.
2. A Roku – for all his tv and streaming needs.
3. The Ring doorbell system – an affordable alternative to a full-house security camera system to meet your basic needs.
4. An Apple watch – who wouldn't want one?!?
5. This awesome book for the ultimate traveling dad!
6. An emergency survival kit. Because if your family doesn't have one already, this is a must-have item that makes a great gift when you can't think of what to buy him.
7. This breakfast sandwich maker. Dads need a great breakfast to start the day, but what mamas have time for that?
8. This awesome ship in a bottle Lego set. Because dads will always be kids at heart!
9. The OONI 3 portable pizza oven for making your own authentic wood-fired pizzas right at home. A bit pricey for a Valentine's Day gift, but definitely one to keep it mind for holidays and birthdays to come.
10. This beard kit – for the ultimate hipster dad!
Find Valentine's Day Gifts For Moms Here
Amazon and the Amazon logo are trademarks of Amazon.com, Inc, or its affiliates.