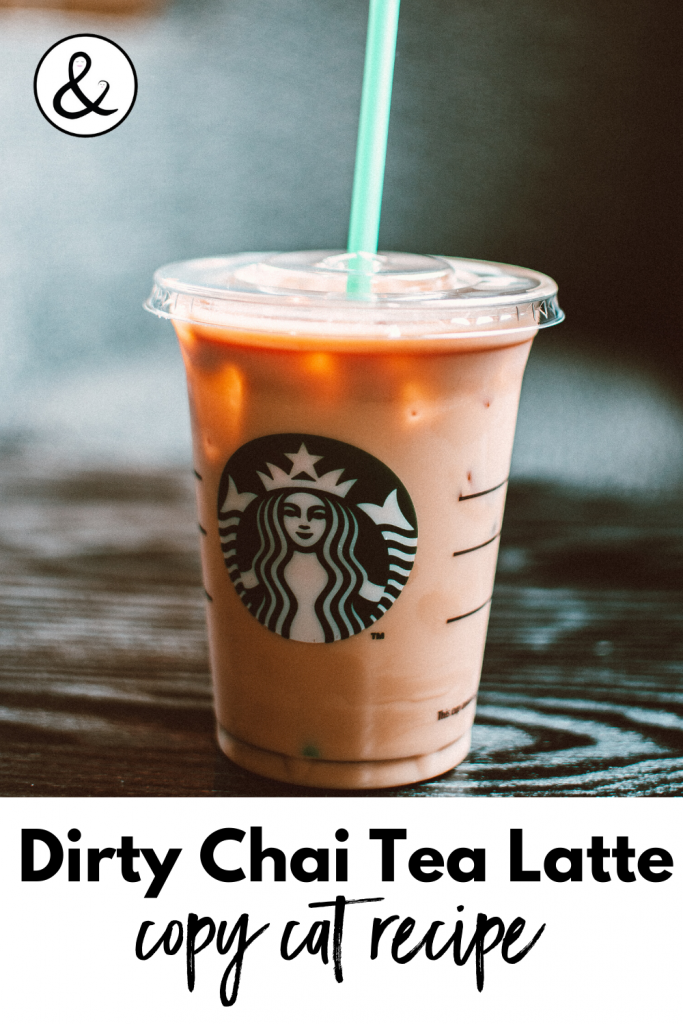 Who loves Starbucks and chai tea lattes as much as I do? I love a good chai tea latte, whether hot or iced. But what I hate is spending $5 on one every time I got to Starbucks. What makes it "dirty" is that extra kick with an added espresso shot or two. Here is a copy cat recipe for Starbucks dirty chai tea latte you can make at home.
Since dirty chai tea lattes are my favorite drink right now, I thought I'd save some money and start making my own at home. I recently began eating a plant-based diet, so I am on the lookout for a vegan chai tea latte mix or concentrate. Let me know if you know of a good one I should try!
I have learned how to make my own at home and if you use the Tazo chai tea latte concentrate it tastes just like the one from Starbucks! Best of all? It will save you tons of money! This recipe isn't from scratch, but it is so quick and easy! Mama likes that! If you don't have espresso, you can use coffee to make this chai tea latte a dirty one. I usually add coffee since I make it often in my french press. 
Whether you use coffee or espresso, that extra kick of caffeine is what makes this drink my favorite.
Copy Cat Starbucks Dirty Chai Tea Latte Recipe:
What you need:
Chai tea latte mix – You can use a concentrate or powdered chai tea latte mix. Starbucks uses the Tazo brand chai tea latte mix.
Espresso or Coffee – We've been drinking organic low acid coffee lately to help with my health issues as well as my husband's acid reflux.
Directions:
If you are making a fresh hot pot of coffee, simply add the hot coffee instead of the hot water the mix often calls for. I think the Tazo brand calls for milk, so instead of milk, add coffee!
The hot coffee is great for dissolving the powdered mix instantly. Then dilute with water or milk (milk substitute), or both! Add ice to make it an iced latte! SO yummy!!!
Also check out my recipe for homemade coconut cold brew!
Amazon and the Amazon logo are trademarks of Amazon.com, Inc, or its affiliates.