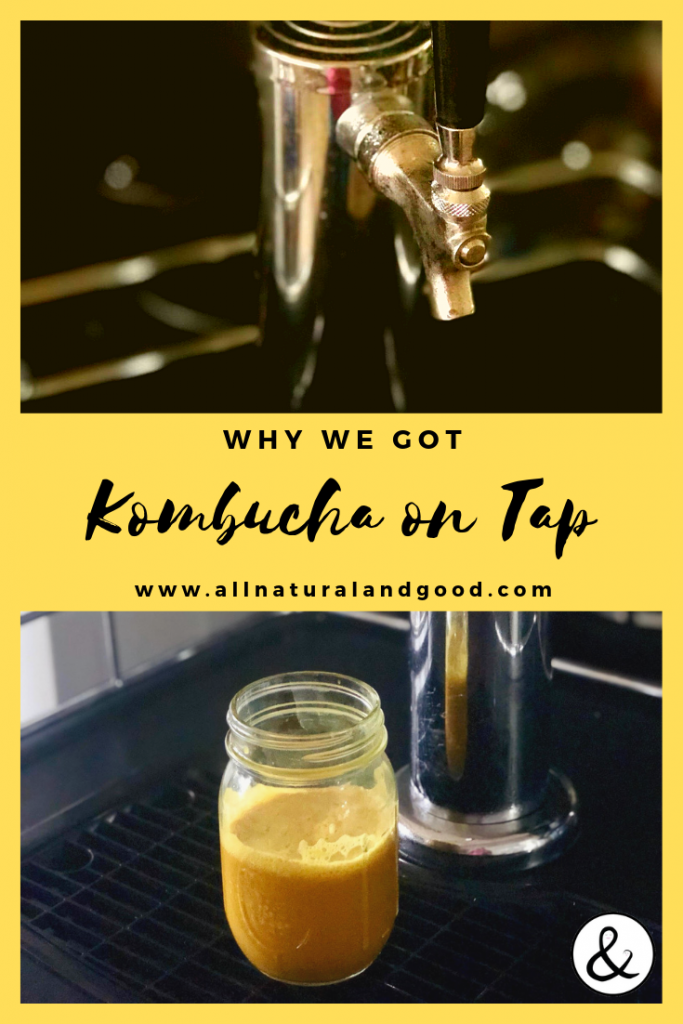 Kombucha is a fermented tea beverage that has amazing health benefits. Having been drinking kombucha for awhile, we figured it was time to get it on tap at our house.
Rich in probiotics and antioxidants, kombucha may benefit your gut health and overall health when consumed regularly. The sugar and yeast that is added to the tea for fermentation forms a mushroom-like organism called a scoby. The scoby is then used to make more batches of kombucha.
Being kombucha fanatics, we started to make our own at home. We found it to be a daunting task, time consuming, it took up a lot of space and requires quite a few supplies. Home-brewed kombucha also carries some serious health risks if it is not made properly. When it comes to kombucha, we prefer to leave it to the pros.
This is when we decided to get a kegerator set up in our home through Kombucha on Tap. They are based in Southern California, supplying kombucha to retailers and residents in surrounding areas.
Having kombucha on tap at our house saves a lot of money in the long run. Not only do we get to enjoy fresh kombucha straight from the tap, but we are getting it for a lot cheaper than what we would pay per bottle from our local grocery store.
Our current favorite kombucha is called Cannabliss from GT's Kombucha. It has amazing anti-inflammatory benefits with its turmeric, ginger and cbd (yep, cbd!!!). I love that we can drink our cbd (which we were already taking regularly) while benefiting from the other amazing ingredients.
Cannabliss can only be purchased by the keg or wherever restaurants may offer it on tap. This was another reason we finally decided to get a keg set up in our home, just in case we may never find our favorite kombucha flavors by the bottle or in a store.
If you live in Southern California, check out Kombucha on Tap to enjoy fresh kombucha on tap every day in your home or office.
Amazon and the Amazon logo are trademarks of Amazon.com, Inc, or its affiliates.