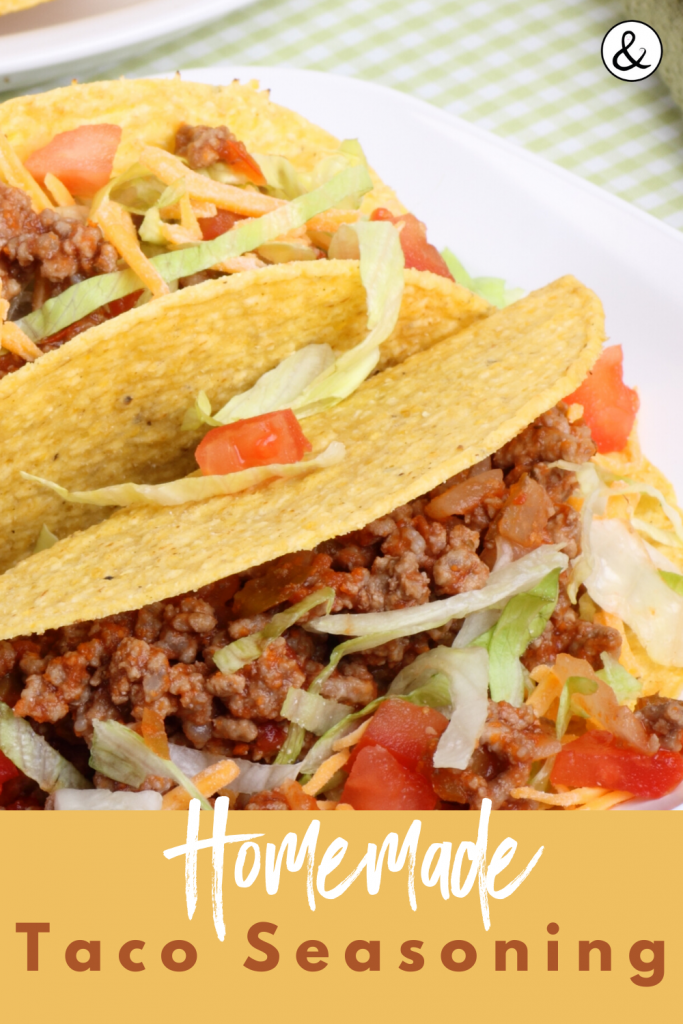 Although you can purchase taco seasoning at the store, chances are you have all the spices you need at home to make your own taco seasoning. The price you pay per packet of pre-made taco seasoning adds up over time. This taco seasoning recipe will save you money and you can use the spices for so many other recipes as well. Best of all, it can be made 100% organic!
We love make your own taco night and this taco seasoning is the perfect addition to ground beef. I found that even my kids will eat it, as it is not too spicy.
Here is my taco seasoning recipe:
Ingredients:
This recipe is enough for 1-2 pounds of meat, depending on how seasoned you like it. I used half of this seasoning for 1 pound of meat and saved the rest for later.
Use this seasoning on your favorite meat or meat-less protein for tacos.
Here is my recipe for homemade burrito bowls!
Amazon and the Amazon logo are trademarks of Amazon.com, Inc, or its affiliates.