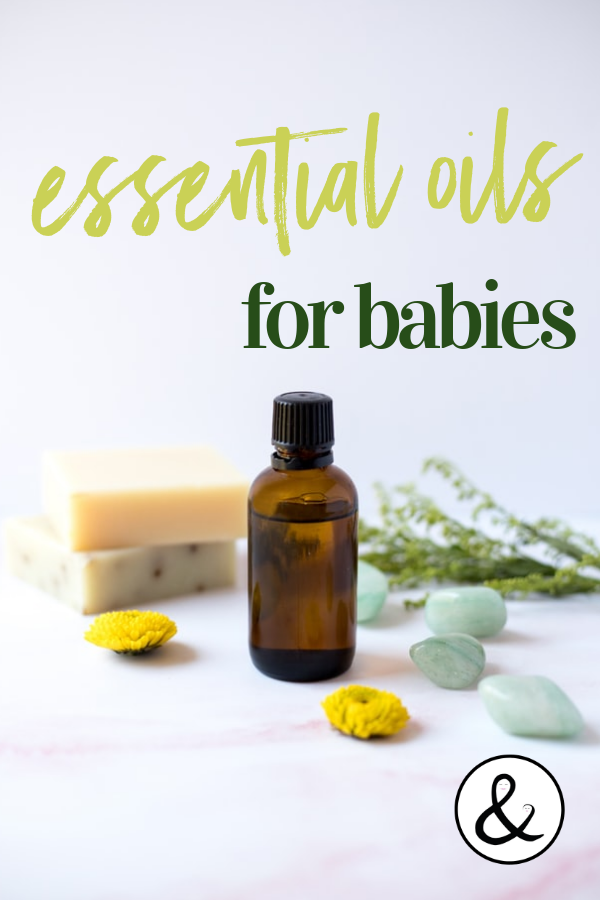 Are essential oils safe for babies and children? The answer is…generally, YES, with extra precaution and by following label instructions carefully. Use your best judgment and mama intuition when it comes to what you feel is right for your precious little ones. Here's everything you need to know about essential oils for babies. Essential oils can support their bodies in different ways.
For me, I can't trust any essential oils or any products in general without doing my research and knowing what is really it in. There was a time not long ago when essential oils were unheard of. Nowadays, there are essential oil companies popping up everywhere and you can now buy them almost anywhere. I can tell you that years ago, that was not the case.
I started using essential oils 10 years ago, so I consider myself to be very experienced. When it comes to the health of myself and my family, I want only the best. I will even pay more for it.
When it comes to children especially, it is important to choose essential oils that are pure, organic and free of impurities, pesticides and chemical solvents. I only use Young Living therapeutic grade essential oils and I will be talking about them in this post.
Everything You Need to Know About Safety of Essential Oils For Babies:
Young Living essential oils come from their own organic farms and are of the highest quality and standards. When it comes to using anything on not only yourself but your children, I say, always use common "scents!"
Follow the proper guidelines for use, read the label completely before using, and do not rub oils all over yourself or your children. Do your research to learn what oils you should avoid using on young children. Peppermint, certain types of eucalyptus and wintergreen are three of the most controversial oils for children under 12.

photo credit: Young Living Blog
Everything You Need to Know About Usage of Essential Oils For Babies:
The best ways to use Young Living essential oils on your children is by diluting and applying topically to the bottoms of their feet or diffusing. Make sure they do not touch the area where essential oils were applied for at least a few minutes. We know babies especially love to rub their eyes and you do not want them to burn their eyes.
Topically, a little goes a long way. Please follow the dilution guidelines in the graphic above. Dilute essential oils with a carrier oil like coconut oil. See our post about infant massage for more information on topical uses.
Aromatically, follow the directions on the label for the number of drops you should diffuse at a time. When it comes to diffusing around babies and children, use less drops than what is recommended as they are more sensitive and do not need as much as adults. Check out our post about diffusing essential oils in the nursery to learn more.
Here are some ways in which I use essential oils with my kids:
The best essential oil EVER because it is safe for everyone and is gentle yet versatile. It promotes overall wellness and healthy skin. When in doubt, use lavender 🙂
Uses:
Diffuse in child's room or rub onto the bottoms of the feet at night or at nap time to relax and wind down. I love it combined with cedarwood for nighttime.
Add to bubble bath to calm and comfort.
An immune-supporting blend of clove, cinnamon, lemon, eucalyptus radiata (the gentlest eucalyptus) and rosemary essential oils.
Uses:
Diffuse or rub onto the bottoms of the feet to support the immune system and respiratory system when needed most. I would personally dilute this using the chart above for topical use.
This is a gentle blend of tangerine, orange, ylang ylang, patchouli and blue tansy essential oils.
Uses:
Diffuse or rub onto the bottoms of the feet or back of the neck to soothe, relax, release tension and promote a good night's sleep.
Great for both moms and babies. It is a blend of geranium, rosewood, coriander, palmarose, lavender, ylang ylang, Roman chamomile, lemon, jasmine and rose essential oils.
Uses:
Diffuse or rub onto the bottoms of the feet to calm emotions.
Apply topically as needed to enhance a youthful appearance of the skin.
A collection of mild essential oil blends (also sold individually) for common childhood concerns. They are pre-diluted, so no dilution is necessary. The collection includes:
GeneYus™
Owie™
Bite Buster™
TummyGize™
SniffleEase™
SleepyIze™
Also check out:
Homemade Postpartum Healing Pads
Essential Oils For Pregnancy/Labor/Postpartum
To learn more about essential oils, check out our Essential Oils 101 post!
Disclaimer: These statements and the content on this website have not been evaluated by the FDA and are not intended to diagnose, treat, cure or prevent any medical condition or disease. Please be aware of essential oil's proper usage and precautions. Consult a medical professional for medical advice. Some essential oils are not safe for pregnant or breastfeeding women, children or those with medical issues or unusually sensitive skin. Some oils are also sensitive to sunlight. Use essential oils at your own risk. Use of recommendations is at the choice of the reader. This website is not intended to substitute for medical treatment, nor as an alternative to medical advice. This is an educational website. Posts on this website are based off of personal experiences only. I am not a doctor and cannot prescribe oils. I cannot diagnose, treat or cure you.
Amazon and the Amazon logo are trademarks of Amazon.com, Inc, or its affiliates.