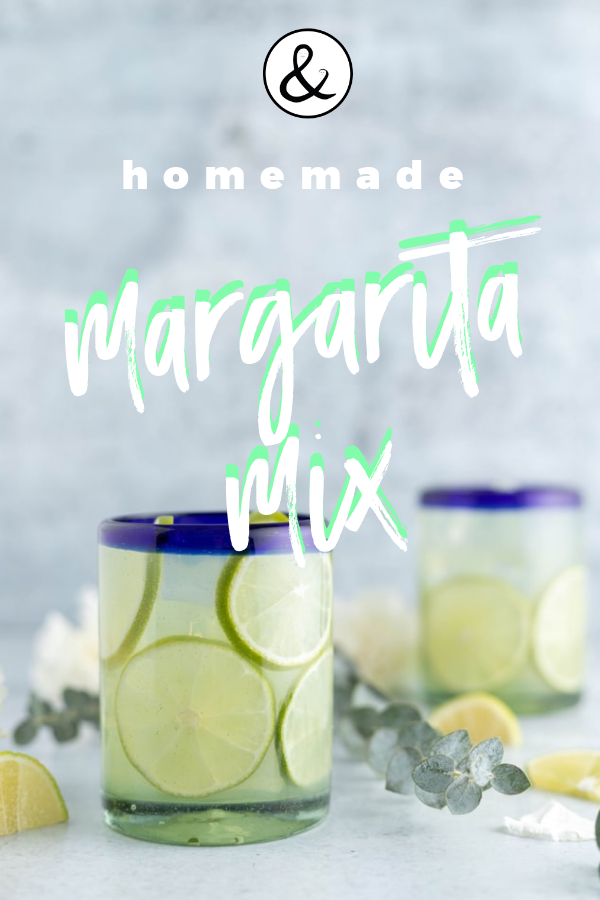 This homemade margarita mix recipe is way better for you than anything you'll find at the store. Skip the additives, high fructose corn syrup and preservatives in bottled margarita mix by making your own at home. It is even tastier, fresher and healthier.
Best of all, you do not need to use any sugar to make this recipe. Just substitute for honey, agave or your favorite sweetener. Better yet, leave sweetener out completely for a fresca style margarita just like the Mexican restaurant.
I know hand squeezing limes can be a big pain. We use this hand juicer for quick and easy lime juicing.
Here is the recipe for making your own homemade margarita mix:
Ingredients:
1 cup water
1/2 cup sugar (or substitute it with honey, agave or stevia)
1 cup fresh squeezed lime juice (about 8-12 limes)
Directions:
Heat the water on the stove top and then add the sugar. Stir it up until it is well dissolved. Set the mixture aside to cool.
Juice your limes. Any simple hand juicer works or you can squeeze them by hand (what a workout!).
Combine the sugar-water mixture with the lime juice in a pitcher or container.
The margarita mix is good for 7-10 days in the fridge.
Add your favorite tequila and orange liqueur for the best homemade all natural margaritas!
Serve over ice or blend with ice to make frozen margaritas.
Pair your homemade margaritas with some a make your own taco night. Be sure to use my recipe for homemade taco seasoning!
Amazon and the Amazon logo are trademarks of Amazon.com, Inc, or its affiliates.