This post may contain affiliate links, which means I make a small commission that will go towards supporting All Natural & Good.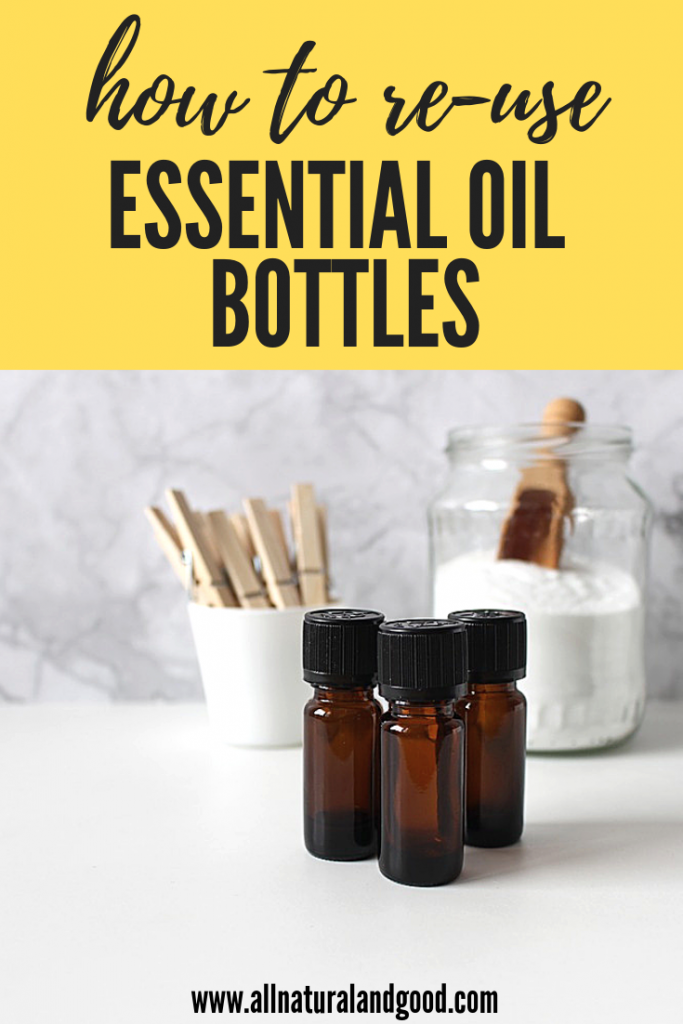 I go through essential oils like crazy but I feel bad for tossing all of those beautiful glass amber bottles. I thought, how can I reuse essential oil bottles and bring them back to life?
Glass is pretty expensive so why not reuse them? I try not to use plastic materials in my home (that's another story you can read about here), so I save all the glass containers I can for reuse!
1. Make your own essential oil blends, roll ons or perfumes!
2. Make a set of essential oils/blends for traveling or as spares for other rooms in your home or to keep in your purse!
3. Add epsom salts to absorb the oils then use them in the bath or give them away as prizes or gifts!
4. Make your own Thieves spray by adding a spray top.
5. Make a travel-sized facial toner, makeup remover or soap.